EOC Vaccination Event for LDOE Students - November 22nd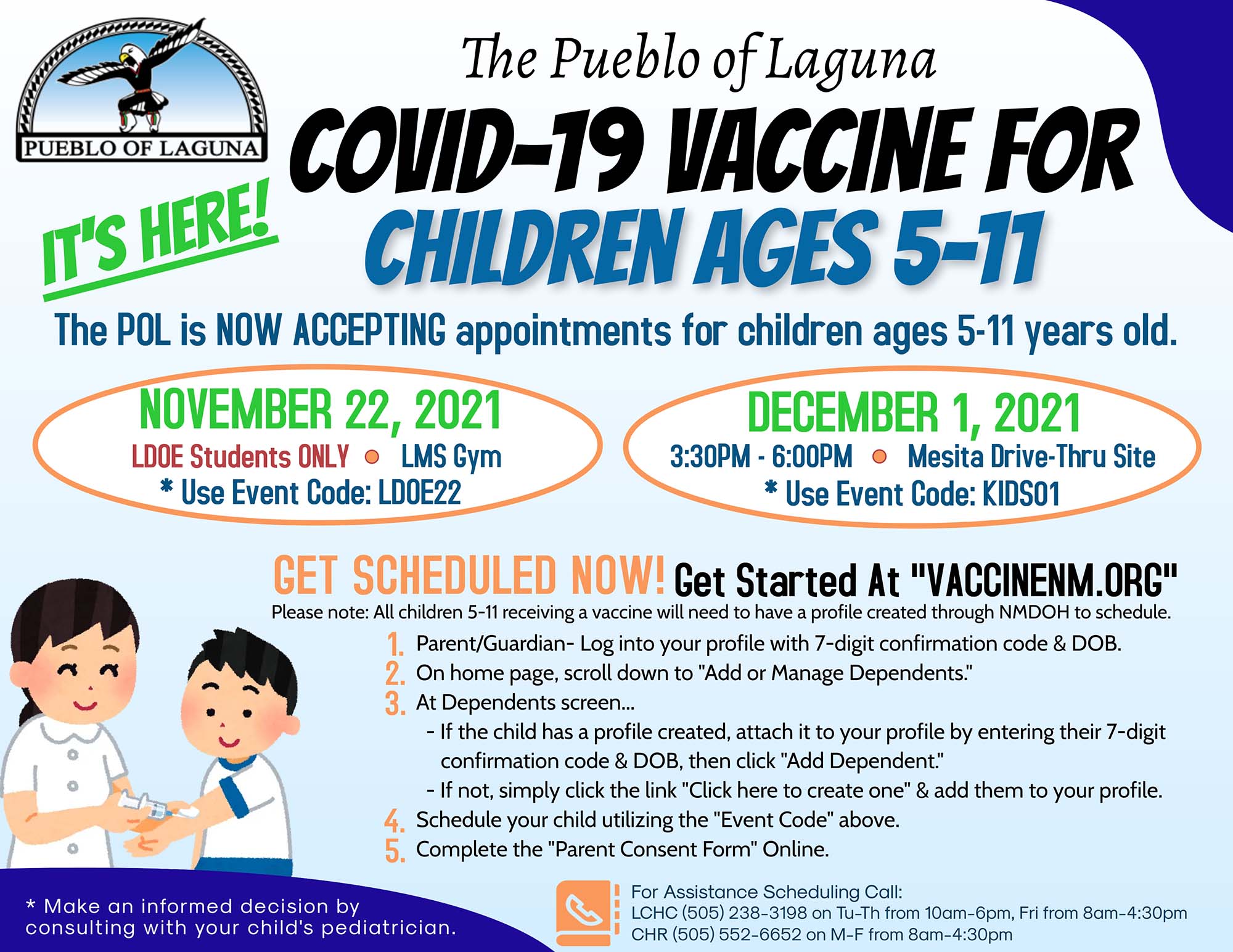 ---
The POL EOC will be administering COVID-19 vaccinations for children ages 5-11 years old on Monday, November 22, 2021, for LDOE Students ONLY, and on Wednesday, December 1, 2021, for the Public!
GET SCHEDULED NOW! Get started at "VACCINENM.ORG" All children 5-11 receiving a COVID-19 vaccine from the POL will need a profile created through NMDOH to schedule their child for an appointment.
When scheduling your child, you'll need the event code below to find us:
LDOE Students ONLY: LDOE22
General Public: KIDS01
Please Note: More information will be provided to LDOE parents shortly on instructions to schedule your child if they have not been vaccinated with the school yet.
For assistance with scheduling call:
LCHC at (505) 238-3198 Tuesday-Thursday 10am-6pm and Friday 8am-4:30pm

CHR at (505) 552-6652 Monday-Friday 8am-4:30pm
For general questions call the EOC Hotline at (505) 328-5682. The POL EOC strongly encourages all parents and guardians to consult with your child's pediatrician to make the best-informed decision for your child's vaccination.